"With wit and intrigue, Rowan Jacobsen casts a spell as alluring as the truffle itself, pulling readers into a foodie fever dream that moves like an Italian trifulau through the woods: brisk, clear-eyed, and full of high spirits." —Langdon Cook, author of The Mushroom Hunters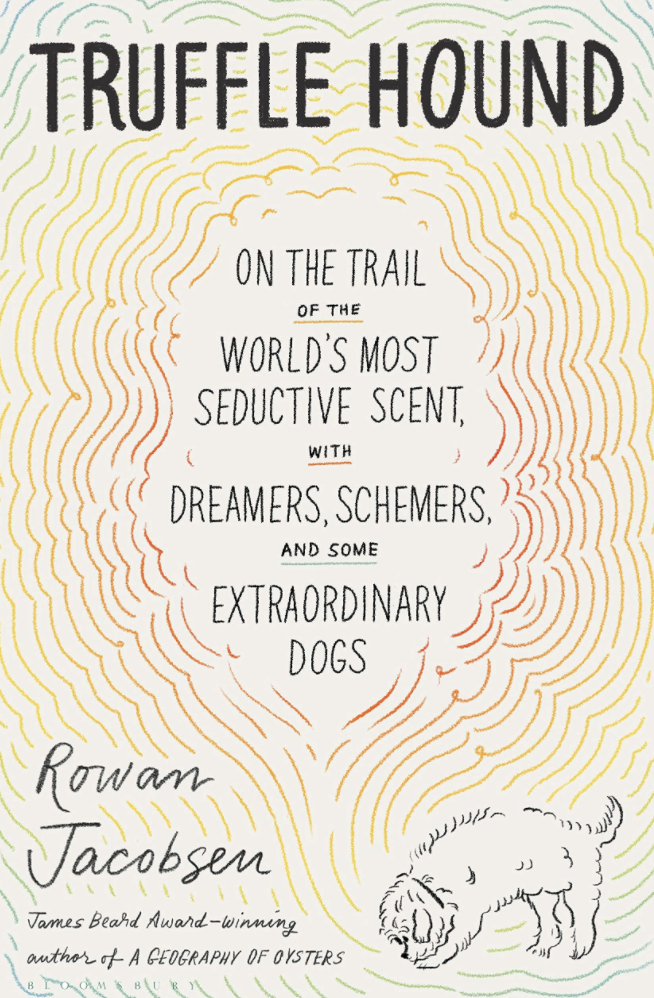 Publishes October 5! Pre-Order Now!
From the beloved, James Beard-award-winning author of A Geography of Oysters comes a captivating exploration into the secretive and sensuous world of truffles, the elusive food that has captured hearts, imaginations, and palates worldwide.
"Delightful, informative, and so much fun to read, this book will inspire you to grab your four-legged friend and scramble into the forest, noses twitching, in search of your own dirt-covered delicacies." 
—Fern Watt, author of Adventure Dogs and Gizelle's Bucket List: My Life with a Very Large Dog
"For centuries the truffle has been cooking's most mysterious ingredient, from its forest-floor secret locations to its high-luxury dishes. This enlightening book opens a whole new window onto this terrific tuber." —David McMillan, chef and co-owner, Joe Beef
The scent of one freshly unearthed white truffle in Barolo was all it took to lead Rowan Jacobsen down a rabbit hole into a world of secretive hunts, misty woods, black-market deals, obsessive chefs, quixotic scientists, muddy dogs, maddening smells, and some of the most memorable meals ever created.
Truffles attract dreamers, schemers, and sensualists. People spend years training dogs to find them underground (or pay absurd amounts for a ringer). They plant entire forests of oaks and wait a decade for truffles to appear. They pay $3,000 a pound to possess them. They turn into quivering puddles in their presence. Why?
Truffle Hound is the fascinating account of Rowan's quest to find out. Both an entertaining odyssey and a manifesto, Truffle Hound demystifies truffles―and then remystifies them, freeing them from their gilded cage and returning them to their roots as a sacred offering from the forest. It helps people understand why they respond so strongly to that crazy smell, shows them there's more to truffles than they ever imagined, and gives them all the tools they need to take their own truffle love to the next level. Deeply informed, unabashedly passionate, rakishly readable, Truffle Hound will spark America's next great culinary passion.